Choose our network
Gobid International Auction Group Srl through its websites Gobid.it and Gorealbid.it allows its users to purchase in a quick and safe way goods from bankruptcy/insolvency proceedings and assets liquidations.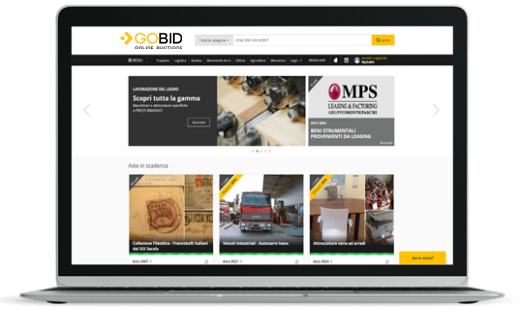 Gobid.it website offers a wide range of lots from different categories: vehicles, construction, industrial machinery as well as specific sectors such as arts and nautical.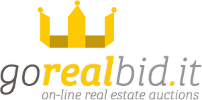 The real estate website Gorealbid.it gives you the opportunity to choose among a great selection of lots such as residential and industrial properties at convenient prices
Our websites are simple and clear: they allow to find opportunities and to receive dedicated communications on the goods of the users interest. Just register and specify the categories you are interested in.

Gobid International Auction Group Srl operates as specific subject in accordance to art. 107 L.F. , it is thereby a reliable reality having decades of well-established expertise in the sale of goods from bankruptcy/insolvency proceedings, private sector and leasing
---
Gobid.it numbers
You just have to test us!


---
Where we work
Thanks to an extended network of professionals working in the field, Gobid.it has nowadays a widespread presence in Law Courts all over Italy.
Nowadays cooperation with Italian Law Courts are the following:
Ancona
Arezzo
Ascoli Piceno
Avellino
Barcellona Pozzo di Gotto
Bari
Bassano del Grappa
Benevento
Bolzano
Brescia
Brindisi
Busto Arsizio
Cagliari
Caltanissetta
Campobasso
Cassino
Castrovillari
Catania
Catanzaro
Chieti
Civitavecchia
Como
Cosenza
Cremona
Cuneo
Fermo
Firenze
Genova
Ivrea
Lanciano
Latina
Lecco
Macerata
Marsala
Massa
Messina
Milano
Modena
Monza
Napoli
Nocera Inferiore
Oristano
Padova
Palmi
Palermo
Pavia
Perugia
Pesaro
Pescara
Piacenza
Pistoia
Prato
Reggio Calabria
Rieti
Roma
Salerno
Santa Maria Capua Vetere
Siena
Siracusa
Sondrio
Spoleto
Teramo
Terni
Tivoli
Torre Annunziata
Trani
Trento
Trapani
Urbino
Venezia
Vercelli
Vicenza
Verona
Vibo Valentia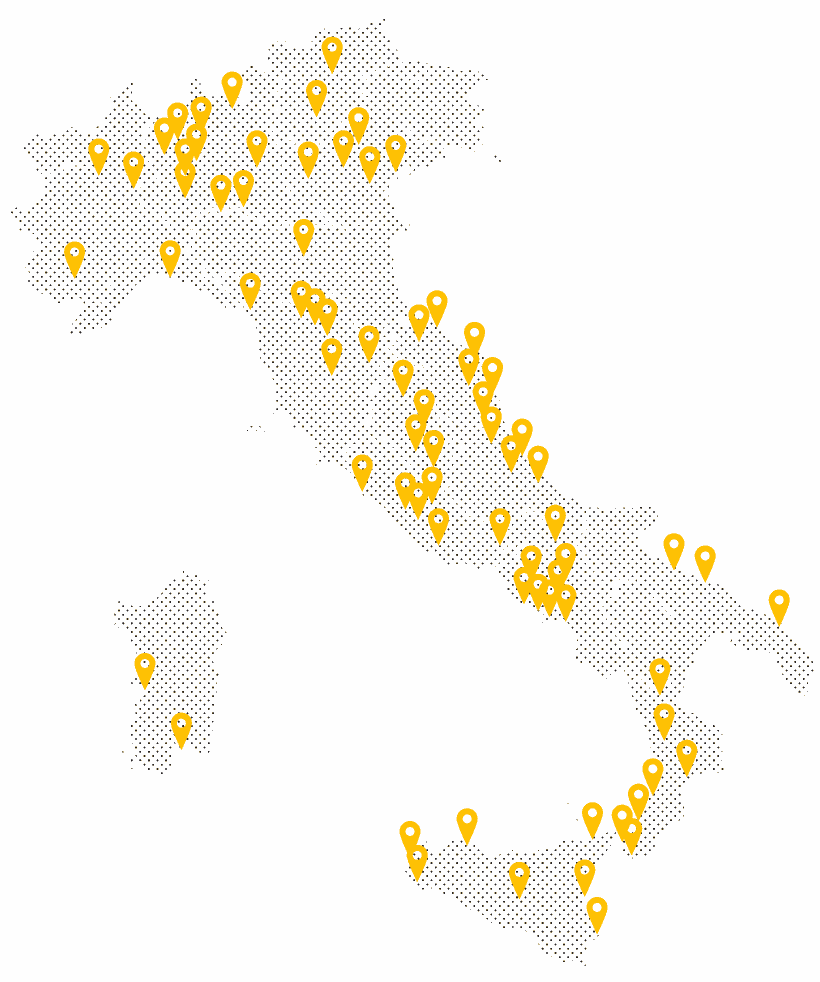 Subscription to Registro dei Gestori delle Vendite Telematiche - P.D.G. 19 ottobre 2017

The company GOBID INTERNATIONAL AUCTION GROUP SRL has received via PDG of 19.10.2017 the subscription to the "Registro dei Gestori delle Vendite Telematiche" (Register of Telematic Sales Managers) of Ministry of Justice for www.gobid.it and www.gorealbid.it websites for the courts of appeals of:
- Ancona
- Bari
- Bologna
- Brescia
- Cagliari e sezione distaccata di Sassari
- Caltanissetta
- Campobasso
- Catania
- Catanzaro
- Firenze
- Genova
- L'Aquila
- Lecce e sez. distaccata di Taranto
- Messina
- Milano
- Napoli
- Palermo
- Perugia
- Potenza
- Reggio Calabria
- Roma
- Salerno
- Torino
- Trento e sezione distaccata di Bolzano
- Trieste
- Venezia
Subscription to Ministry of Justice list - P.D.G. 2 december 2016

With PDG of 02.12.2016 it has been activated the registration for the website www.gobid.it in the list of website having professional requirements in accordance to art. 3 e 4 of D.M. 31 october 2006.
With such measure the company Gobid International Auction Group Srl has been authorized to advertise the sales for the courts of appeals of:
- Ancona
- Bari
- Bologna
- Bolzano
- Brescia
- Cagliari
- Caltanissetta
- Campobasso
- Catania
- Catanzaro
- Firenze
- Genova
- L'Aquila
- Lecce
- Messina
- Milano
- Napoli
- Palermo
- Perugia
- Potenza
- Reggio Calabria
- Roma
- Salerno
- Torino
- Trento
- Trieste
- Venezia
Area risevata autorità giudiziaria